軍刀の考察 偽物軍刀に注意(3)

0



偽 物 軍 刀 Imitation Guntō

偽物軍刀に騙されない為には、弊サイトの軍刀写真、及び細部の拡大写真を見慣れておくことが大切です。

In order not to be deceived by the imitation swords, it is important to get it used to seeing the swords photograph of this site and the enlargement of those details.


Army Type 95 fake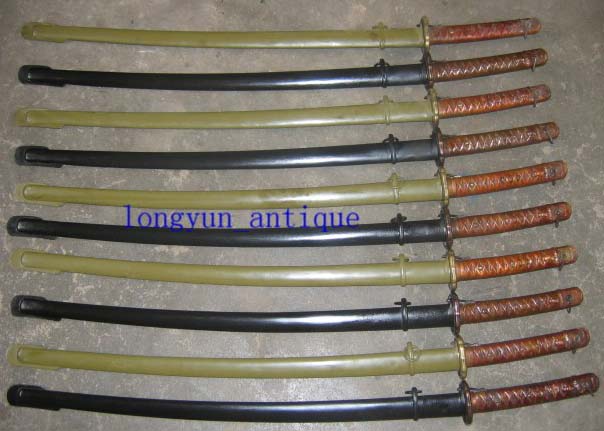 This is considered to be the China fake.


 偽物軍刀を製作する精度が向上しています。一見、本物に見えます。

 The accuracy which manufactures an imitation military swords Guntō is improving. Apparently, you will think a genuine article.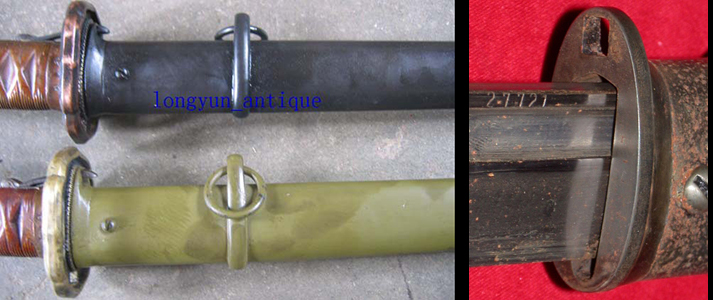 この偽物は、以前に比べて格段に良く造られています。然し、この三枚の写真だけで、本物との決定的な違いが直ぐに分かります。
 貴方にそれが分かるでしょうか。
 若し、貴方がその違いに気づかなければ、貴方は、本物写真を見足りなかったということになります。
 ここでは、偽物業者に改善のヒントを与えかねませんので、具体的違いを指摘することは避けます。
 偽物に騙されない為には、弊サイトの写真を良く見て下さい。

 This Guntō is forged markedly well compared with the former product. However, the decisive difference from a genuine article is immediately known only with these three photographs.
 What do you consider this fake ?
 If you do not notice the difference, it is lacking that you look at a genuine article photograph.
 Here, I do not point out a concrete difference. Since it may give an imitation contractor the hint of an improvement.
 In order not to be deceived by imitation, please see the photograph of my site well.




A genuine article should look at here









             
    

The type Tachi naval sword of the China fake.



The vicious Chinese seller who sells the China fake Guntō in eBay
A seller's name: eBay My World: thejadetrade16  Trade name: dragon_kingdom369
Evaluation of a seller: http://myworld.ebay.com/thejadetrade16/



I protest against a seller severely. Delete immediately the photograph of my Guntō and a naval officer's photograph which are used for me without notice. I had honor damaged by you. Specify an apology sentence to the catalog of an auction.
4


      ↑ The photograph used without notice from my site →
      As for the imitation contractor, the sense of ethics is lacking.

             ↑弊サイトから無断転用された写真→
      九五式写真他も無断転載しています。彼等には何の倫理観もありません。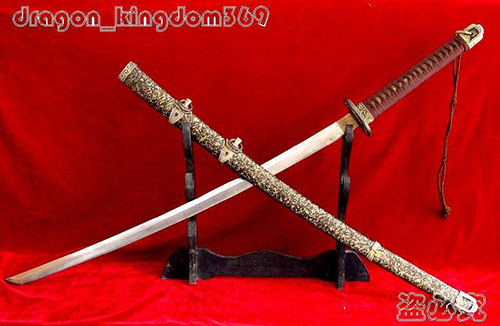 チャイナは、刀身と鞘を必ずクロスさせるという習癖を持っている。写真を見ただけで、チャイナというのが直ぐに分かる。
 彼らの製品には緻密さがない。彼らは、日本人の美的感覚と全く違う。

 China has a habit which certainly arranges a blade and a scabbard crosswise. Only by seeing a photograph, China is
known immediately. There is no precision in their product. They completely differ from Japanese aesthetic sense.








ページのトップへ▲